UNIVERSITY of WARSAW

Laboratory of Nuclear
Magnetic Resonance
Spectroscopy
Menu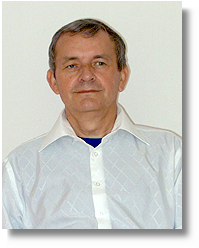 Prof. dr. hab. Karol Jackowski

Research and Scientific Interests:

Nuclear magnetic resonance (NMR) spectroscopy. Intermolecular effects in chemical shifts and spin-spin couplings. Investigations of NMR spectral parameters in the gas phase. Measurements of magnetic shielding and spin-spin coupling in isolated molecules. Evaluation of nuclear magnetic dipole moments from NMR spectra. Isotopic effects.

Research Methods:

NMR spectrometers with superconducting magnets are used in our experimental work. Multinuclear probes allow the observation of almost 100 different magnetic nuclides. Chemicals enriched in magnetic nuclei are usually used for the preparation of gaseous samples. Ab initio calculations of NMR spectral parameters are also applied in our research work.